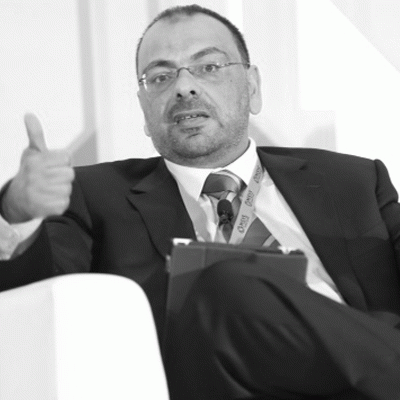 With more than 25 years of experience in Technology of which more than 12 years as a CIO/COO in Financial Services industry (Conventional and Islamic). Mohamed Roushdy had been working for major financial services, conglomerate , Management Consulting and software services companies in the region. He had the distinction of being an executive team member on establishing four Islamic Finance startups in MENA as well he led the IT team on the first ever transformation of conventional Bank into Islamic Bank (National Bank of Sharjah into Sharjah Islamic Bank back in 2001). Mohamed worked for Major Financial services organizations such as Commercial International Bank – Egypt, Al Ahli Bank of Kuwait, Abu Dhabi Islamic Bank (ADIB) , Al Hilal Bank , Sharjah Islamic Bank and Bank Nizwa (Oman) , Bank Albilad – KSA as well worked as an Advisor with Booz and Co, In establishing major financial services startup in North Africa . Mohamed has a strong expertise in IT strategy, Governance, Applications Services, Networking, Information security and Infrastructure management / Cloud computing models. Mohamed had been focusing on recent years on technology disruptions in financial services such as Blockchain , Big Data , Machine learning /Artificial intelligence and IOT.
Currently Mohamed is working with PWC at Saudi Real Estate Development Fund as Technology and Operations Transformation lead.
Mohamed hold MBA from Manchester Business School (MBS) and received the award of Distinguished Ambassador of Manchester Business School – Middle East.Mohamed has been rated amongst the top 50 CIOs in the Middle East 2012 by CNME magazine and had been nominated as one of the technology leaders in Middle East by FT Summit in many years and had been speaking on major regional and international Technology and Finance conferences.